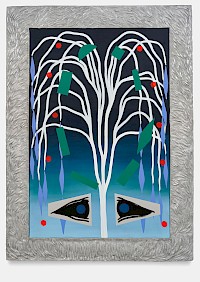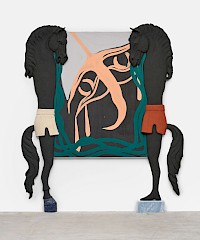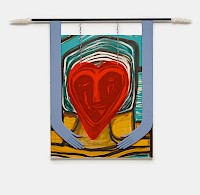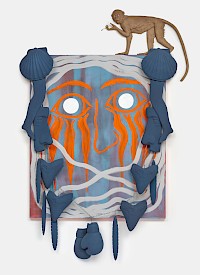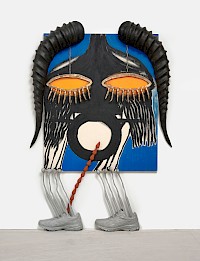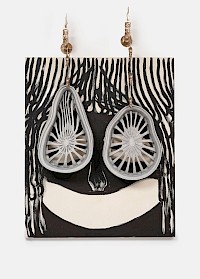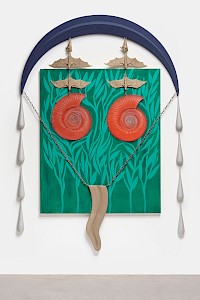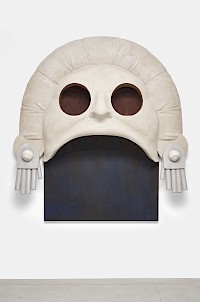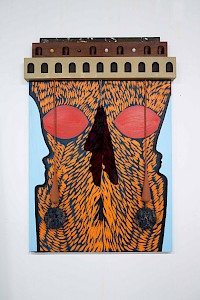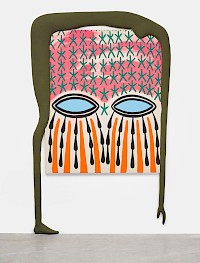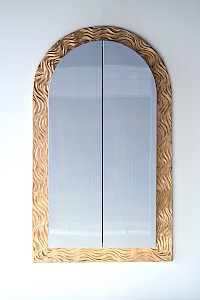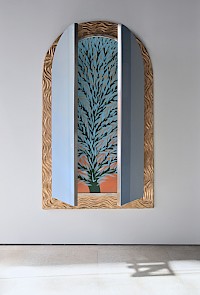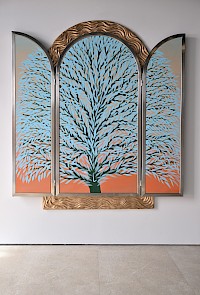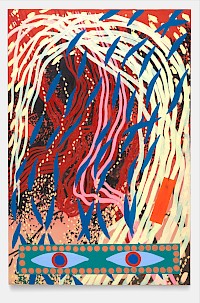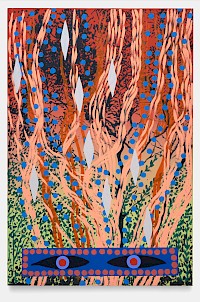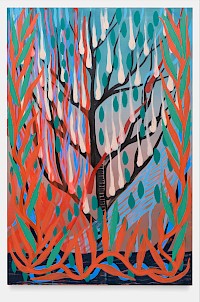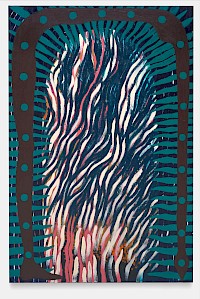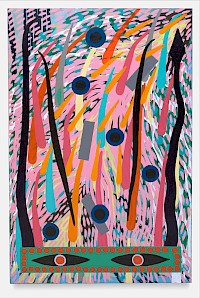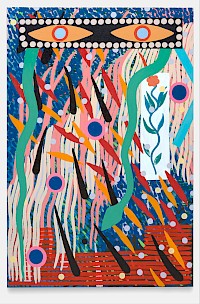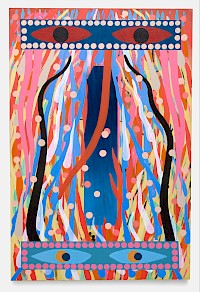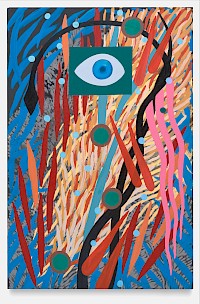 XXI
Perrotin Dubai, DIFC, Gate Village, Building 5, Unit 1, Podium Level
February 28 - April 8, 2023

Perrotin is pleased to present XXI, the first solo exhibition in Dubai of French-Beninese artist Jeremy Demester, gathering unveiled works.

Jeremy Demester approaches his canvases with an eye for natural processes of imitation and representation. Through philosophical inquiry and an intuitive aesthetic, the artist seeks to reveal the subtle traces of forgotten myths in modern everyday perceptions. His art is influenced by protohistoric archaeology, mythologies from all societies, and global popular culture – a wide-ranging knowledge he inherited from his nomadic Romani origins.

Since the beginning of his career, Jeremy Demester has been painting skies and trees, two simple subjects drawn from nature, demonstrating its infinite powers of metamorphosis. His study of the sky's manifold colors and nuances at different times of the day and the seasons led the painter to a profound colorist exploration. In The 21 Graces Altarpiece, a triptych containing the beautiful depiction of a blue hardwood, trees become a source for an infinity of forms: perpetually branching, continually creating themselves, firmly rooted in the earth, they bend and quiver in the wind, expressing all the nuances of stability and movement.

A story of movement and life also unfolds in the artist's latest series Stela. Refusing the distinction between landscape and abstraction, the nine compositions synthesize several of the artist's past works. Animated by violent colors, skies, trees, rain, and flames overlap and intermingle, rising from the earth to the sky. While our own eyes struggle through these clouds of shapes and colors, pairs of painted eyes staring straight ahead are the resting point in most of the paintings – reminiscent of the rudimentary signs placed at the rear of trucks warning drivers to be vigilant. In a mimetic process, these eyes speak to our own eyes, becoming our interlocutors amidst the uncanny presence emanating from the paintings. Their titles are nicknames that exist in every country, in all epochs – but their monolithic frontality signals that we are facing witnesses of ancestral ages.

The series Assembled Figures, a body of large-scale composite portraits created by augmenting the canvases with sculpted bas-reliefs, reinforces the feeling of an encounter with almost human hybrids. They connect Jeremy Demester's practice to the first decades of panel painting and the centrality of frames during the Early Italian Renaissance. Affixed to the painted compositions, objects from ancient times or contemporary life are deformed or set in bronze, blending and converging to form the strangest pareidolia. Shells, fossils, ex-votos, rims, harpoons, an Olmec helmet, boxing gloves, and sneakers are gathered in a procession of wild figures, immobile like raised stones. Similar to totems, these works serve as receptacles for elements of our material culture – rich in meaning – deposited to create a network of basic references – what the anthropologist Claude Lévi-Strauss called mythemes. By reproducing these objects, giving them a common harmony, and transforming them into expressive faces, the artist breeds new life into ancient, sometimes forgotten myths. Freed from historical chronology, the masks become mirrors of the world: they reveal that we ourselves are constituted by archetypal myths and trivial fragments of reality.

Like a feverish and dazzled vision after too many sleepless nights, the paintings lay bare the architecture of our actions – for in every gesture lies an intuition, and intuition is a state of mind that we cannot control. It comes from our ancestors, from the most distant humanity, from the buried knowledge of the forces of nature and the elements.
Courtesy the artist and Perrotin
Installation views and works: M3Studio
Texts: Marguerite Hennebelle
© Jeremy Demester
---